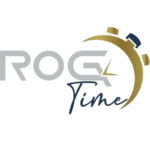 How to Order WEBSITE CART?
Hi everyone, this is Sid from RogTime
If u are new to rep scene, u can use this guide to order your watch
1. Sign up at RogTime online store
2. Add the item in ur cart and proceed to checkout
3. U will get an email from where u can proceed to send payment and get your order confirmed.
U can also provide your order number via whatsapp and we will send u payment details and confirm ur order
Whatsapp : +8617727859860
Email         : [email protected]
Payment Method
We are accepting TransferWise, Bank Transfer, and PayPal F&F as payment options
We prefer TransferWise and Bank but if they don't work for someone we can go to PayPal.

Secure Delivery
Fast and Secure Delivery

Quality control
Our Top Priority is Only Quality

Secure Payment
Safer, faster, more secure way to pay

24/7 Support
Dedicated support